"My work with Gina was really powerful. Since working with her my business has grown 35%. Gina is the ultimate in just being easy, she doesn't judge. There's absolutely not a judgmental bone in her body. She provides a service that I think everybody can use."
— Mark Machado, REALTOR, SAN RAFAEL, CA
---
"Calling Gina a miracle worker doesn't actually even do her, or this work, justice. She is a healer, a mystic, a warrior and a way shower. She takes you to places you didn't know even existed- in other realms/in other lifetimes/in other versions of you- and from inside those places, she helps you pick up the pieces of yourself and carry them home. I've done therapy, and somatic healing, EFT and EMDR- in the search for healing trauma. This beautiful journey work was my answer. And Gina is the steward."

— Michelle McKayla, HEALER, SAUSALITO, CA
---
---
"Gina is a phenomenal therapist. I processed so much emotion in the our sessions together. Truly transformational. I worked with Gina pretty extensively and felt profound benefits. Right away it felt she was tapped in and saw a deeper part of me. I had never had someone listen to me that deeply. On one level, she sees and honors where you are and empathizes with you, on a deeper level she knows where you can potentially go, and that allows you to move into the place you want to go and have been trying to get to. A lot of my physical ailments were rooted in my subconscious. I've seen miracles unfold using this work."
— Mark Christian Bacigalupi, SOMATIC HEALER, NICASIO, CA
"Gina is a great practitioner and very caring... A bonus she has a great sense of humor. I recommend her highly for any one how is looking for a health coach."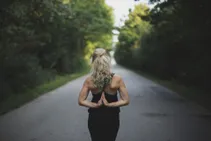 "Dear Gina, Thank you, thank you, thank you! You guide me to the light within. Love, Liz"
— Liz A., THERAPIST & YOGI, DAVIS, CA
---