Testimonials for Mind Body Journeys
with Gina Vance
"My work with Gina was really powerful. Since working with her my business has grown 35%. Gina is the ultimate in just being easy, she doesn't judge. There's absolutely not a judgmental bone in her body. She provides a service that I think everybody can use."
— Mark Machado, REALTOR, SAN RAFAEL, CA
---
"Calling Gina a miracle worker doesn't actually even do her, or this work, justice. She is a healer, a mystic, a warrior and a way shower. She takes you to places you didn't know even existed- in other realms/in other lifetimes/in other versions of you- and from inside those places, she helps you pick up the pieces of yourself and carry them home. I've done therapy, and somatic healing, EFT and EMDR- in the search for healing trauma. This beautiful journey work was my answer. And Gina is the steward."

— Michelle McKayla, HEALER, SAUSALITO, CA
---
"I'd like to tell you about my friend and peer Gina Vance. She's got a ton of certifications, she's a shaman, a spiritual life coach, a hypnotherapist; but most of all, she is a guide to help you through some of the toughest times of your life. She's kind, she's compassionate, she's got a warm heart, and she's got incredible courage - to stick with you, and go wherever you need to go to get to the root and finally heal."
Jean Slatter, Ph.D, AUTHOR, HIRING THE HEAVENS, NEWCASTLE, CA
---
"This is the most effective way I've found for those ready to work - to meet, rescue, integrate and heal your parts. This is "parts work" on steroids. With this work, I end up finding a place of calm, feeling like I'm really myself again."
— Monique Petrov, MSN, RN, CNL, SAN FRANCISCO, CA
---
"I worked with Gina pretty extensively and felt profound benefits. Right away it felt she was tapped in and saw a deeper part of me. I had never had someone listen to me that deeply. On one level, she sees and honors where you are and empathizes with you, on a deeper level she knows where you can potentially go, and that allows you to move into the place you want to go and have been trying to get to. A lot of my physical ailments were rooted in my subconscious. I've seen miracles unfold using this work."

— Mark Christian Bacigalupi, SOMATIC HEALER, NICASIO, CA
---
"Working with Gina has been an absolute game changer. Everything I was wanting in a healer and more came through her. Her technique merges her vast experience, spiritual gifts and connection. I feel heard and understood, and her ability to tune into the bigger picture and allow me to hold responsibility is a gift. She has so many tools that illuminate my soul's journey. Things I have struggled and lived with my entire life were able to be healed and lifted to have a new experience. My chronic anxiety has dissipated, my struggle to understand why things happened to me in my childhood has been replaced with empowerment. I would recommend Gina to my closest friends and family as I started to see instant results. After the first month of working with her the things I chose in our sessions were in my reality."

— Catherine Conway, SAN FRANCISCO, CA
---
"If you are ready to do the work and want to feel inspired, unblocked, validated, empowered, hopeful and healed, I can't recommend this woman enough❤ She's not like your run of the mill therapist... she's not going to tell you what to do, but she will help you find the answers within yourself. She's unconventional, free ranging and undoubtedly gifted at what she does."

— Jessica Vanhille-Hart, MODESTO, CA
---
"My sessions with Gina, have been instrumental in allowing me to fully acknowledge and accept past traumas. Through our work, Gina, has shown me how by fully acknowledging my past experiences, and by fully feeling them it allows the emotional blockage to finally clear, so that I can move on to a better existence. Thank you Gina for all your guidance."
— Carlos Garcia, MARINE CORPS VETERAN, MODESTO, CA
---
"Gina teaches incredible skills to connect your mind and body. I increased my self awareness and was able to implement her techniques in work and life situations. She makes meditation easy and effective."
— Carol Hoang, MBA, SAN FRANCISCO, CA
---
"Needed help on what direction to go, how to achieve, what am I supposed to be doing in my life. I had to learn more about myself in order to accomplish those goals. It's calmed me, made me more aware, given me more confidence, made me way more observant than I already was. It's work, and work I enjoy. It's fun to go to her, even though you know you're going to be dealing with your stuff - which is okay, because she makes it fun."
Todd Foster, PLEASANTON, CA
---
"I am a 56-year-old man who has lived a tough life. Not struggling tough but, rather your regular tough guy that you can't screw with or pull the wool over his eyes. I don't put up with much and I have thought most issues in life are bullshit, including therapy of any kind, massages, psychics, aliens or any of that other crap.
I can't remember how I got suckered in to seeing a hypnotherapist but, after visiting with Gina a few times I am now a firm believer in hypnotherapy. Gina has literally changed my personality and outlook almost 180° - I still don't believe in aliens or psychics but, hypnotherapy is a different story, at least with Gina it is. She pulled stuff out of me that I had no idea was there. She would say she only helped guide me to these undiscovered truths, whatever works right!?!
Finding out these hidden traumas within me was enlightening and traumatic at the same time but, it was the long-term effect of discovering these parts of me that has calmed my anger, stopped me from constantly criticizing myself, helped me with my cravings/addictions, and made me look at the world in a much better way.
Beginning hypnotherapy as an old curmudgeon is not an easy task yet, Gina has a way of calmly making you take part in her experience with you. She has a way of making you understand that your imagination is more than something we just make up. I have learned that our imaginations can be a helpful tool in finding the source of our unease and anxiety.
I can't relate to everybody but I can relate to the typical masculine male who is skeptical of everything, and I would tell that guy - get some courage and see Gina and let your inhibitions relax when you're with her and she will guide you to some amazing insights and RESULTS!"
— Brett Bovee, FORMER SKEPTIC, ESCALON, CA
---
"With Gina's help I was able to come to terms with my inner conflicts, land the job that I had been aiming for, and increase my self-confidence. My background doesn't exactly lend itself to success, so I'm sincerely grateful that I met Gina as I know I'll be working with her again in the future. If you're at all considering doing this type of inner-work do yourself the favor because the value she delivers is life changing."
— Christopher Munshaw, MBA, SAN FRANCISCO, CA
---
"Hypnotherapy has enabled me to communicate more effectively with coworkers and family by not allowing my past baggage to interfere with my present relationships. It's a wonderful tool. Hypnotherapy has made me realize that I'm OK just the way I am. It's also provided me with numerous tools to use when a challenge arises. Gina's voice is relaxing and clear, directing us down the path to illuminating the poor images of ourselves and redirecting us to a new beautiful and more healthy image of our ideal self. Hurrah Gina!"
— Julie Sutherland, MODESTO, CA
---
"Wow! Gina's skillful and adept ability as a mind/body/soul guide enabled me to tap deeply into myself where I was able to feel profound results in ways I never thought possible. She knew how to hold a safe, trusting, non-threatening and non-demanding container for me to do my processes. Her work is sublime and I highly recommend her services!"

— Jean-Pierre Weingarten, POINT REYES, CA
---
"Our work together went from dropping in to whatever needed to be cleared and healed, to weaving in a strand of coaching … to help me take the dreams that I'm reclaiming, and the inspiration that's coming back on line, and finding ways to re-infuse my profession with my hopes and dreams and aspirations that originally got me on the path I am now; that got side-tracked with the challenges of life."
Karen Saura, M.Ed., MINDFUL RHYTHMS TRAUMA INFORMED EDUCATION
---
"Gina is such an intuitive listener and interpreter. We began going to her for hypnobirthing when I was pregnant. Our sessions were every Thursday evening and my husband and I learned so much about ourselves and our relationship. We relished every week! Our birth was incredibly beautiful in part to the sessions we had with Gina. We have continued to go to her for healing and guidance on and off for the last 5 years. Every time we leave her presence we feel empowered and at peace. She is truly gifted and a bright light in this world."
— Duana Demus Leslie, INTERNATIONAL SOPRANO, OAKDALE, CA
---
"Thank you for teaching me to pick and choose the client I want to work with as opposed to taking everyone who walks through the door. In doing so I am happier, my clients are happier and I am generating better income. This allows me to serve my WOW clients better. Thank you Gina!"
— Mohamed Rassoul, OWNER, COMPUTERS OF MARIN, SAN RAFAEL, CA
---
"I have gained a deeper appreciation of who I am and have become more spiritually aware than ever before. I can't begin to tell you how much the work I have done with Gina means to me."

— Jean Bertrand, FAMILY NURSE PRACTITIONER, MODESTO, CA
---
"Gina's Mind Body Skills seminar is one of the most profound and beneficial experiences that I've had as a professional and as an individual. The techniques that she teaches are simple, highly effective, and applicable for personal and professional use. Working with Gina has allowed me to add a whole new skill set to my professional repertoire while increasing my ability to address and resolve personal challenges. She is a true master. Thank you Gina."
— Lisa Galeazzi, MARRIAGE AND FAMILY THERAPIST, MODESTO, CA
---
"Gina is a highly skilled healer capable of leading you to dark places with a huge flashlight to overcome trauma and patterns once and for all. She is gentle, creative, and highly intuitive, and helped me resolve a past family issue quickly with a better understanding of myself."

— Julia Novak, INTUITIVE CONSULTANT, WALNUT CREEK, CA
---
"Smoker for 23 years, very skeptical about hypnotherapy. Gina walked me through everything so my left brain / analytical brain knew what was happening at every step. I was always conscious of what was happening and able to give my conscious mind a back seat and let my subconscious mind find my inner guidance. I'm happy to say I didn't have any withdrawals. I would highly recommend Gina Vance to anyone who's looking to further themselves in any way - she's even helped me post-smoking to learn how to deal with stress and take things to the next level with my business and further my career."
Dawn Durning, ENTREPRENEUR, HUNTERSVILLE, NORTH CAROLINA
---
"Gina Vance is amazing. Part hypnotherapist, mostly shaman, she has helped me change my life for the better in so many ways. Romantically, physically; in terms of my business. Gina helped me to connect all of the dots that seemed so disconnected and to find my way in many areas of my life. Most importantly, she helped me to find my own answers. I highly recommend working with Gina."
— Leila Samrad, HOLISTIC COUNSELING AND WORKSHOPS, SAUSALITO, CA
---
"Gina's work has brought new depths to my professional and personal life. Through this work I have been able to connect with an inner awareness and spirituality that previously was inaccessible. Insight and direction in all aspects of my life continue long after the classes."

— Juanita Vierra R.N, CRANIOSACRAL THERAPIST, MODESTO, CA
---
"Gina gives me insight into my deep dreams and desires. She helps me like a sherpa through the river of life by allowing me to find my own personal answers and potential through conversation, meditation, and reflection."

— Joshua Leslie, FOOTBALL COACH AND EDUCATOR, OAKDALE, CA
---
"The process helped ease my pain and eventually it was completely gone. Gina was caring, professional, empathetic, compassionate and included me throughout the process. She introduced me to a new way of helping myself."
— Joann Blaska, M.S., Retired Program Manager, STANISLAUS COUNTY COMMUNITY SERVICES AGENCY, MODESTO, CA
---
"What is really unique about working with Gina is that I don't have to know what has to be healed… it's revealed; it's discovered in the process itself; and the holding space that Gina provides for that to unfold."
Leila Samrad, NEW PERSPECTIVES CENTER FOR COUNSELING, SAN FRANCISCO, CA
---
"It was my privilege to train with Gina during the Academy for Guided Imagery Certification program, and we have remained colleagues since then. She has a rare combination of gifts - intuition, sensitivity, and concern for the client - and her relationships are characterized by high ethical standards and sound judgment. I have the highest regard for her professionalism."

— Nora C. Porter, M.D., MIND/BODY MEDICINE, MECHANICSBURG, PA
---
"I highly recommend working with Gina. Some will conquer their fears, and some will conquer their negative programming. Then the true journey will start - the journey of finding out who you truly are and maybe even why God put you here."
— Jon Baker, CHIROPRACTIC PHYSICIAN, MODESTO, CA
---
"Gina Vance is an incredible mind body coach and a gifted healer. She helps people over difficulties and obstacles in their lives and helps them form new perspectives and behaviors that allow them to shine and thrive. Her meditation classes and workshops take people on a deep inner journey that allows them to find new resources and gifts inside themselves. She is a shaman and a buster of subconscious beliefs and behaviors . She can take you to new heights in your life."
— Kristina Lentz, PROFESSIONAL MASSAGE THERAPIST, SAN RAFAEL, CA
---
"I worked with Gina for two months and learned more about myself in those few weeks than I did in months of traditional coaching. Gina's work is transformational. The inner journey experience is delightful and eye-opening. I feel that I have support all around me. I feel lighter and have more more clarity. I find it easier to speak my truth and verbalize boundaries I have set with others. Thank you Gina!"
— Donna Abreu, CURATOR OF SIMPLY LIVING WELLNESS, NEVADA CITY, CA
---
"Gina is such a blessing to work with. Working with her is so different and refreshing and unlike any other work I have done with counselors and other types of self help modalities I have tried. There is no feeling of judgement or any feelings of being uncomfortable in sharing and working on very personal and stressful issues. She worked with me in such a loving and refreshingly gentle way. We worked on issues that caused trauma, stress and/or pain in my life and body and she was able to help me to release them in a very healing gentle way."
— Cheri Barnes, MODESTO, CA
---
"I learned to trust myself, listen to my body and truly found my source of inner strength."

— Christina Pennington, MODESTO, CA
---
"I'll continue to recommend you to my trusted circle as the most talented and intelligent, mental and emotional, calibrator/optimizer I've heard of."

— PROFESSIONAL MAN, MODESTO, CA
---
"We are truly blessed to have Gina Vance on our teaching team at Soulstice Mind + Body Spa in Sausalito... One of the top Mind-Body practitioners in the world, Gina is the consummate professional - gifted, giving, dedicated. Her work is truly transformational, and any individual, group or company desiring growth and change will deeply benefit by her work and expertise."
— Kayse Gehret, FOUNDER OF SOULSTICE MIND+BODY SPA AND MEDITATION CENTER, SAUSALITO, CA
---
"Life moves so fast … and it piles up … Many people understand the ideas of the inner child, psychology, hypnotherapy, neurobiology, emotional work, and yet not very many embody the knowledge they are putting into application. The ones who embody it are a very rarified group. These are the people I seek out. I was really drawn to someone who could help me integrate these experiences that had been piling up inside - and digest them like you would a really good meal, and allow that to be a part of me, and not just some experience running through me."
Karen Saura, M.Ed., MINDFUL RHYTHMS TRAUMA INFORMED EDUCATION
---
"The techniques you taught me to deal with negative and uncomfortable feelings have been invaluable. I use them all the time. It centers me incredibly! I feel much more comfortable in my own skin, more confident, and I trust my intuition more. I feel empowered."

— SCHOOL PSYCHOLOGIST, MODESTO, CA
---
"Dearest Gina, Thanks for pulling me in. I do so need what you have to give to prepare me for the giving I am to do. You may not imagine how resonant and harmonious your teaching is for me. Things I've wondered about from various trainings, it seems you've wondered about about also - and thought or processed through, out to the other side. My instincts are giving me valid information. Thank you many times over."
— ADMINISTRATOR, PLEASANTON, CA
---
"Gina's work did wonders to help me through the stresses of divorce."
— T.H., MODESTO, CA
---
"Gina is such an intuitive and caring healer. I felt safe in her office the moment I walked in and due to a long trauma history I don't feel safe anywhere. Gina is like a tour guide that pulls back the brush to show you the path but lets you decide whether or not to venture down it. you are in control. Gina's style is very simple but so empowering. Its so different than any other counseling or like program. Working with her has changed my life forever."

— Amy Soto, MODESTO, CA
---
"Your workshop was packed with excellent information and creative demonstrations and right on target for the participants. We know from comments and the attention of the audience that you achieved and surpassed the objectives for the workshop. Thank you so much for your high quality, creative presentation."
— Shirley McGillicuddy, NORTHERN CALIFORNIA INTERIOR DESIGN CONSORTIUM, SACRAMENTO, CA
---
"In recent years my life had become very unbalanced and I had lost complete connection with my body and gained a lot of weight. Hypnotherapy enabled me to reconnect with my inner spirit, which in turn allowed me to focus on the needs of my physical body. As a result, when my daily activities don't turn out like I expect, I no longer panic and now 'go with the flow of life'. It has been empowering and liberating!"
— CERTIFIED PUBLIC ACCOUNTANT, MODESTO, CA
---
"It feels like it's more about the larger context, the broader context of my life in its entirety; my soul's life and existence. I've experienced working with trained shamans, and there's some of that in it, I've experienced EMDR, and there's some of that in it, I've experienced deep inner child work and inner repair and soul rescue work, and there's that in it. … the way that Gina guides me in, I get to profound levels that I never have before with guided visualization."
Leila Samrad, NEW PERSPECTIVES CENTER FOR COUNSELING, SAN FRANCISCO, CA
---
"Gina is wonderful! She is very kind and sensitive to you and your needs. She works on anything you would like her to. I did get the results I wanted. I am able to cope with my fear of hospitals, doctors, and needles. I was able to have a stress-free pregnancy, and had coping skills when I was put into situations that made me feel uncomfortable. Thank you so much Gina!"
— Cindy C., KINDERGARTEN TEACHER, MODESTO, CA
---
"I achieved my goal of 50 pound weight loss. It took a little longer that I'd hoped, and I struggled with impatience, but never lost my focus or my control. I'm enjoying regular exercise now, and feel so rewarded for this accomplishment. Hypnosis was the #1 element in how I did it. Thank your for helping achieve something I never could before."
— OFFICE MANAGER, SALIDA, CA
---
"Gina came highly recommended by a friend. I initially came to Gina to help expedite weight loss. I was new to hypnosis and unsure about the process and whether or not it would work. Gina's gentle kindness is tremendous. By the end of our first session together, I was not only at ease, but excited about what was to come. The work I have done with Gina has given me insight into things I had not known. There were many disconnected parts of my life that therapy had brought together. Not only completing the puzzle, but creating a beautiful picture, a tapestry of my life. I have discovered strength I did not know existed. I am still in the process of losing weight but my focus has changed. I am up to the challenge because now I am addressing the core issues, not the symptoms of the problem. I will always be grateful to Gina for helping me progress past a huge roadblock in my life. As my dear friend did for me, I highly recommend her to anyone considering hypnotherapy - she is very real and I believe an instrument of God."
— Linda Moran, MODESTO, CA
---
"I would have been in such a different place now if not for having found you. What helped me when I was so sick… your presence... your ability to simplify concepts… the way you shared stories… teaching from a place that felt you were right beside me… not above or beyond… You embody what it is you are teaching… a contrast to many teachers I have worked with. And of course there is a lightness you have. I learned healing can feel good… I learned to see the beauty in all parts of healing. But also honoring. The eating disorder voice is completely transformed… Gratitude and Love,"

— Laurie Whitesel, INSPIRATIONAL AUTHOR & ARTIST, MANTECA, CA
---
"You are really good at being in tune with others and their needs. You also adapt well to changing moods, situations and are good at grounding and redirecting. You are open and make others feel at ease, being down to earth and well, real. I have always felt comfortable in your office (new and old) and usually in new places I feel uneasy. You are an honored and enthusiastic guide in healing. You are wise and lead but not from that far ahead that you are looking down on people. I really like that you consider your clients friends in a way."
— Amy Anna Soto, ARTIST, AUTHOR & HEALER, TURLOCK, CA
---
"Since I began working with Gina, quickly, over weeks and months, I'm able to access joy … in a way that was inaccessible to me because I was too full of my own undigested experiences. This opportunity to do this work with Gina has allowed me to reclaim my joy in my life."
Karen Saura, M.Ed, MINDFUL RHYTHMS TRAUMA INFORMED EDUCATION
---
"I went to four hypnotherapy sessions with Gina Vance and it changed my life for the better. I'm a therapist and had to deal with unresolved grief from the past. Once I made my resolves, my life changed. My friends tell me I'm more balanced - happier. I would not hesitate to recommend hypnotherapy to anyone and I frequently do."
— CLINICAL SOCIAL WORKER, MODESTO, CA
---
"The hypnotherapy sessions with Gina were like visiting with a friend in that I was made to feel comfortable and that anything happening during session was held in the strictest confidence. The questioning was open-ended so that I was not "led" into a particular thought pattern, making it more applicable to my life as things were thoroughly explored for depth and meaning. I have gained a deeper appreciation of who I am and have become more spiritually aware than ever before. I can't begin to tell you how much the work I have done with Gina means to me. It gave me back my life--actually, it gave me a life!"
— Jean Bertrand, FAMILY NURSE PRACTITIONER, MODESTO, CA
---
"At the beginning of our meeting, my stress level was 900 on a scale from one to ten. Now it's a negative three."
— Homeless Veteran, SALVATION ARMY TRANSITIONAL LIVING PROGRAM, MODESTO, CA
---
"Self hypnosis is helping me get to the source of negative feelings that arise - I am usually able to identify what is really going on and deal with it more quickly and effectively. I have also been able to avoid using food to get me through difficult situations."

— ADMINISTRATIVE ASSISTANT, RIVERBANK, CA
---
"I was so nervous the first time I attended a session with Gina, I had never experienced any type of hypnotherapy or life coaching and didn't know what to expect. To put it simply, Gina turned out to be my guide, an amazing one. She has created a welcoming, peaceful environment where I felt very comfortable sharing my thoughts and feelings. You probably don't need to hear another story about how lost someone can feel in their life. Same job for over a decade, stuck in a rut, no idea where to go or what to do next, just that thought in the back of your mind that keeps saying, "something has to change." I didn't know what I needed to do to get my life back on track. Gina was like my archaeologist of the mind and soul, she helped me dig until I found what I was looking for. I had a very positive experience and will certainly pay Gina a visit if I need a little guidance in the future."
— James W., TURLOCK, CA
---
"Through our sessions I came into a sense of reassurance that there is something within me that I've tapped into that can be a positive force - a natural energy that I didn't know I had."
— ATTORNEY, HONOLULU, HI
---
"I felt like I was stuck in quicksand. Within a few sessions I felt inspired, I felt inspiration coming back into my life … everything I went to her feeling was not working in my life, started working. Working with Gina, things started to shift very quickly … my work with Gina opened up the part of myself that wanted to live, that wanted to heal… Gina did not give me an antidepressant but working with her had that effect - except that it didn't block any of my feelings, it allowed me through experiencing my feelings, and walking through them, to come out the other side, and want to live."
Leila Samrad, NEW PERSPECTIVES CENTER FOR COUNSELING, SAN FRANCISCO, CA
---
"I've been sleeping really well since our first session - my sleep is so incredibly long now- six to eight hours a night versus the two hours a night before; I'm a lot calmer overall and my memory is so clear since our work together - amazing!"

— PHYSICIAN, MODESTO, CA
---
"Quite pleasantly surprised at the powerful effect of something as seemingly simple as meditation/inner reflection! I know I can always go into my inner world, check in with myself and feel relief."

— ELEMENTARY SCHOOL TEACHER, RIPON, CA
---
"I'm sleeping well now and looking at things with a much different perspective. Paying more attention and feeling less stressed at the office. Because I'm not a religious man, I was really surprised at how 'spiritual' some of my imagery was."

— PHYSICIAN, MODESTO, CA
---
"I now feel fluency inside me. I feel myself reacting differently. I like this imagery work, and I now like myself as a person and I have a different approach to life. It's fabulous!"

— HOMEMAKER, OAKDALE, CA
---
"Passion! You are passionate about your work and it shows. It lends confidence to the participants. Faith! You have faith in process work and in your clients. You believe in Truth with a capital T and Process with a capital P and you have Faith that clients can and will access truth for themselves through process work. Experience/Wisdom! You are an experienced and wise facilitator. You guide people with a vast array of tools and know how to help them "put the brakes" on or make it safe for themselves at the same time. Results! Working with you gives results. You are direct and get to the point and help people experience transformations."
— Jennifer Kara, RN, DOULA, MODESTO, CA
---
"Thank you sooooo much for the classes/guidance. It made the difference between having a beautiful birth experience that I reflect on with joy and an experience that was unsatisfying as most women have."
— Johari Malek, TURLOCK, CA
---
"Before going to Gina with help for weight loss, I was a skeptic. After my experience with Gina, I have changed from being skeptical to becoming an advocate of hypnosis done by Gina Vance. Her professionalism, competence, and special sense of humor have been a special life experience and extremely rewarding for me."
— MARRIAGE AND FAMILY THERAPIST, MODESTO, CA
---
"I just really need to thank you because I have never been more happy. I have never felt more present in my own life. I definitely feel like an adult. Thank you so much again......you are amazing!!!"
— Self-Proclaimed 'RECOVERING STEPFORD WIFE', MODESTO, CA
---
"I have discovered strength I did not know existed. I will always be grateful to Gina for helping me progress past a huge roadblock in my life."
— Linda Moran, MODESTO, CA
---
"The imagery work we did together made me aware of some real hurts I've gone through that I suspected but didn't know consciously. I always thought of myself as a nice but weak person, now I feel confident and strong as I recognize a strong part of myself. I have higher energy levels and feel more in control and confident in myself."
— CORPORATE SALES REPRESENTATIVE, MODESTO, CA
---
"The first time I worked with Gina shifted me out of a very stuck place in my life. … it's such a deeply personal and profound experience … I became aware of and connected to my soul's purpose."
Leila Samrad, NEW PERSPECTIVES CENTER FOR COUNSELING, SAN FRANCISCO, CA
---
"Thank you Gina Vance! You are amazing, I can hardly express the words, you gave me the greatest blessing, my own little girl back, with all my heart I thank you and love you!! Feeling blessed."
— Victoria Buckmann, ENTREPRENEUR, TRACY, CA
---
"Gina Vance is an incredibly intuitive big hearted one of a kind therapist. To be in her presence is to experience true understanding and unconditional love. A genuine Healer and Visionary."

— Timothy Clare, DEATH DOULA, GRIEF COUNSELOR, SMITHTOWN, NEW YORK
---
"I am forever grateful to you for the miracles that occurred in my life during and especially after our group sessions ended. The benefits manifested tenfold after our group meetings ended as I continued using and strengthening the skills you taught me. It's been a priviledge to get to know you and share our sacred truths. Please keep doing what you are doing, because we need more light and love and miracles in our world."
— MIND-BODY SKILLS GROUP PARTICIPANT, HUGHSON, CA
---
"Our work has helped me get a positive spin on things and a sense of hope that I can overcome the fears I have. I have a new attitude toward conflict and challenges, I am more in tune with my body and now free of chemical dependencies. I feel more confident, have better self control and self-discipline. I feel more assertive. I say what's on my mind more than usual. I talk more to people, it makes them happy. I now find that accepting some level of disharmony, brings me more harmony. I'm more confident, have better perspective, am more introspective and feel different (better) about myself."

— PROFESSIONAL MAN, TURLOCK, CA
---
"Personal growth is such a beautiful and necessary thing in order to learn how to maintain a happy self. I have learned to listen to myself and what I want for myself and worry less about what others want of me. Thank you! I am making better decisions by doing so."
— Melanie Musgrove, TIBURON, CA
---
"She is a very skilled therapist, talented, competent and trustworthy. She helped me overcome chronic panic attacks and anxiety with only three visits and about a month of work on my own. If you are seeking help with your own challenge, I strongly recommend her."
— Rayleen Wagner, MODESTO, CA
---
"Gina is an amazingly gifted healer, wise woman, guide and co-creatrix! My work with her helped me to shift from a deeply stuck place in my career and personal life, into a place of greater freedom, flow and growth. Gina's complete lack of judgement and agenda creates a safe and effective environment in which I am able to connect deeply with my own highest wisdom. Gina helps guide me to parts of myself and solutions within me that were previously inaccessible. She does all of this with profoundly gentle, loving, professional presence. If you are ready to come alive, Gina can definitely help."

— Leila S., SAUSALITO, CA
---
"OMG Gina. I've missed you and will never forget my special time experiencing your gift. Thank You for all you did to help me feel whole."
— Paula Hanson, MODESTO, CA
---
"I took a class from Gina to deal with some transition issues. She is amazing."
— Eddy Cash-Dudley, ATTORNEY, KAMUELA, HI
---
"When you are ready to change your life, she is the boss! Amazing therapist. Alchemist of the soul."

— David Quigley, FOUNDER, ALCHEMY INSTITUTE OF HYPNOSIS, SANTA ROSA, CA
---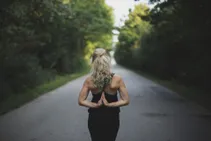 "Dear Gina, Thank you, thank you, thank you! You guide me to the light within. Love, Liz"
— Liz A., THERAPIST & YOGI, DAVIS, CA
---