Learn Somatic Mindfulness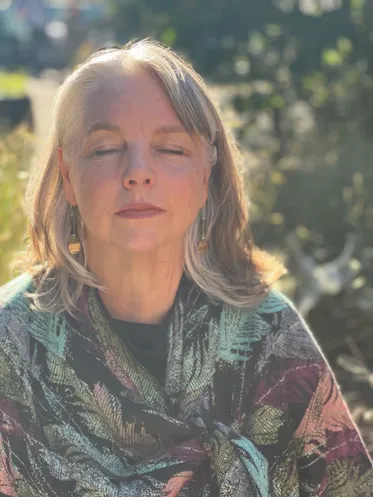 Gina Vance, CLC, CCHT Certified Life Skills Coach Mindfulness Mentor HealthRHYTHMS® Trained Facilitator, Certified Clinical Hypnotherapist, Academy for Guided Imagery Certified, Mindful Schools Curriculum Trained, Author, Speaker and Raconteur.
Gina is on a mission to get somatic mindfulness into the hands, minds and bodies of the masses!
Ms. Vance teaches simple ways to practice somatic mindfulness and experience the benefits it brings.
With a background in hypnosis, guided imagery and meditation, she has worked to make mindfulness simpler, easier and more effective for more people.
Gina teaches mindfulness practices in private consultation, small groups, seminars, and in trainings for professionals.
She's witnessed these methods working equally well with diverse groups, including, unsheltered, incarcerated, at-risk youth, students, physicians and nurses, educators, CEOs, and many professionals.
Somatic mindfulness is easy to learn and use; has been scientifically validated as beneficial, as it helps to foster self-regulation, stress-management, cognitive reframing and attitudinal healing.
Somatic mindfulness practices are useful for all people, regardless of their spiritual or religious backgrounds or beliefs. It's a human experience that utilizes the awareness and compassion that is within us all.
Though somatic mindfulness is not attached to any particular religion, it helps in nurturing spiritual growth as well as emotional literacy.
With somatic mindfulness, one is better able to identify, express, and manage feelings and there is greater impulse control and heightened self-awareness and self-understanding.
Social skills and the ability to communicate effectively are enhanced.
Call Gina to discover how you and/or your group can experience the extraordinary in ways perhaps easier than imagined.
WHAT EXACTLY IS MINDFULNESS?